chicken wheat wraps
i prepared these chicken wheat wraps with left over chicken ,onion,pepper,salt.
Nd
Tabasco
garlic pepper sauce,..easy to prepare,..they can be eaten as starter or snack..i prepared them when i was
feeling
hungry,..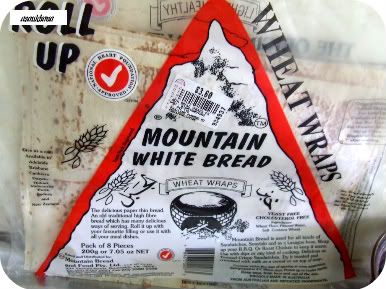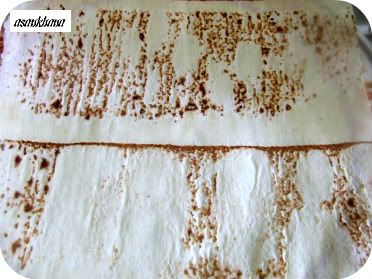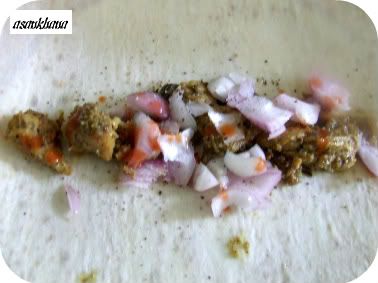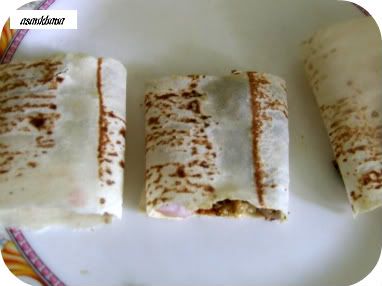 no need to heat it,..just heat the filling ,if u want,.keep it inside ,fold it and cut..it,..
vegans can substitute the chicken filling with cottage cheese,mushrom or mixed vegetable..wheat wraps is readily available in the markets,,they can be used in various other ways,..too,,crushed and added in cereals,..,soups,..etc..
croutons chicken pizza,..
i prepared this too with leftover chcicken ,cheese,onion,nd tomato auce,..
chop the leftover chicken into small pieces,..,vegans can substitute with left over cottage cheese curry or mushroom curry,,place on the croutons,add chopped onion,cheese nd tomato sauce,..keep in microwave for twominutes
enjoy as starter or snacks anytime,..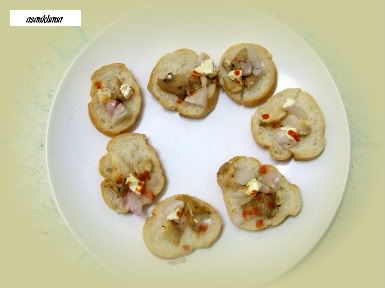 kodi gasi ( chicken with curry leaves )(andhra dish)
this chicken curry prepared with curry leaves goes well with plain nan,.u can enjoy with chapati too,..
for the masala to be grounded the ingredients are
dried red chilli 3
half teaspoon each of coriander,cumin and fenugreek seeds
few black pepper
desicated coconut half cup
garlic minsed half tsp
other ingredients
turmeric powder half tsp
cooking oil
chopped onion three
curry leaves about 30
one kg chicken cut into pieces
water
salt to taste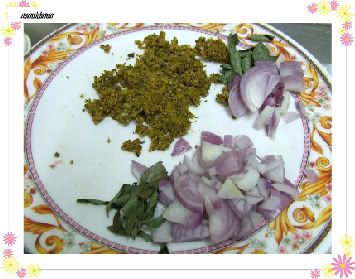 procedure
for the masala,combine all the masal ingredients nd grind to fine powder,..now add coconut,garlic nd turmericnd grind again to blend.
heat oil nd fry one fouth of the chopped onions nd curry leaves,..once done,..keep them on kitchen towel to drain the oil,..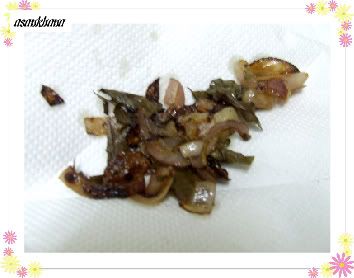 in the same oil fry the remaining curry leaves nd onions,..once done add the grounded masala,keep frying till done,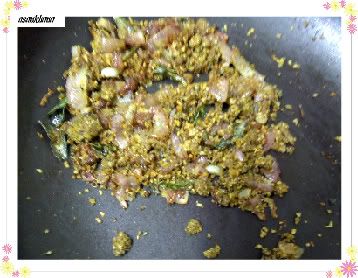 ..add the chicken pieces,salt and water,..cover and cook..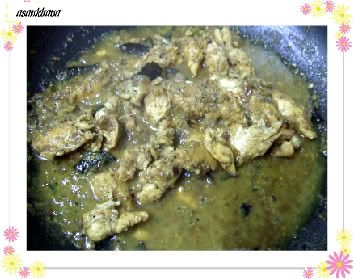 keep checking,..once done ,..remove from burner and eat hot with chapatis,..or nan,..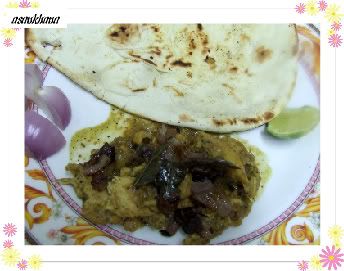 murgh nawabi ,chicken korma with saffron,(andhra dish)
andhra biryani is my favourite..still to cook...got this recipe while browsing through books in library..plannin to make this again,,,
ingredients
one kg chicken cut into pieces
yogurt half cup
minced ginger and garlic two teaspoon each
salt to taste
onion chopped two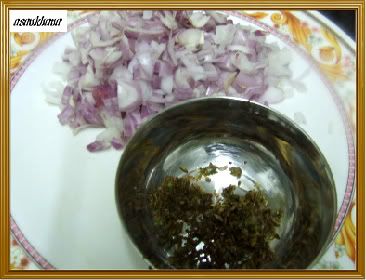 fine powder of red chilli and aniseed one tsp
boiled egg fried and kept on kitchen towel
dryfruits like cashew nuts and raisins fried and kept on kitchen towel
garam masala powder one tbsp
saffron thread soaked in one tbsp of milk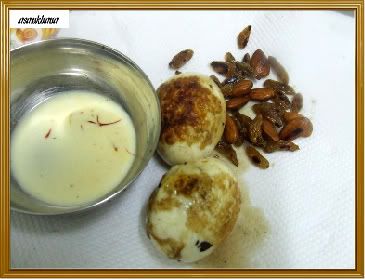 procedure
mix curd ,garlic ginger paste ,salt with chicken and keep aside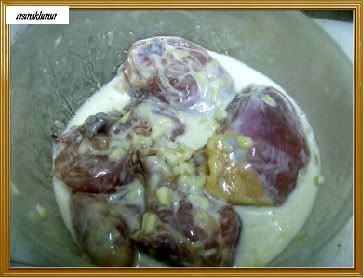 heat oil,add the chopped onions,..keep frying ,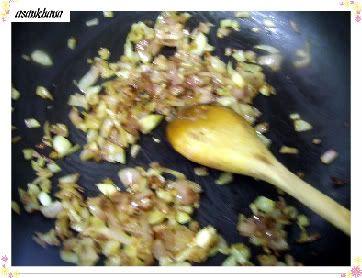 ,once done add the grounded paste of aniseed and chilli,..once done add the garam masala,.keep frying till fragrant
add salt followed by chciken keep frying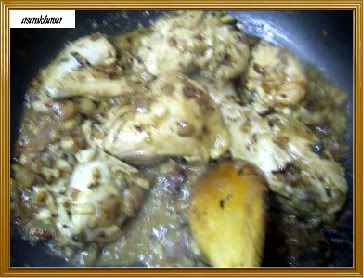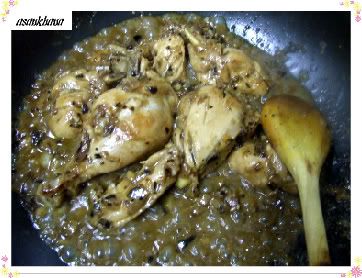 and checking...add water and cover and cook..
remover from heat add saffron milk,..keep aside..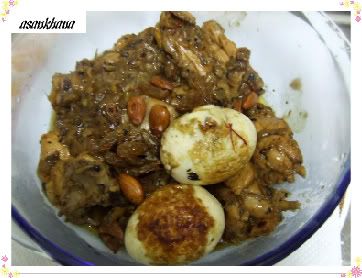 arrange chicken on serving plate and top with chicken ,eggs and raisins and almonds..
enjoy with plain rice or nan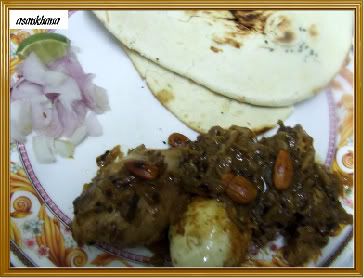 all these recipes goes to vandana rajesh who is hosting chicken my favourite event