gosh these days i am so busy....yesterday after finishing the tshirt started with the community logo slept at three...so couldnt update the blog other wise before sleeping i have to do this work,..or i won get sleep,..;-) i remember my trip to mathura with my parents,...and the narrow lanes with lassi shops ,..and chat kachori shops,..they used to sell cream also,..which was garnished with chopped dryfruits...and the lassi used to be so thick that u have to use spoon to eat the malai,..and then drink the lassi,..words cantt describe the taste to savour the taste of rabdi,malai and lassi of mathura u have to go there at least...now whenever i wish like eating rabdi i cant go mathura everytime,...so tried this recipe and the result was not bad,....do try to transform urself to gods place. ie mathura..i like it cold so after preparing keep it in freeze for some time...
and ya as i told my friend lakshmi i prepared this sweet dish as it was her birthday....this is for u lakshmi....and i am sending this recipe for rci punjab hosted by lakshmi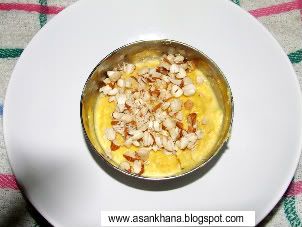 whole milk 6 cups
saffron few strands
sugar 1/4 cup
green cardamom powder 1/2tsp
chopped cashewnut 4
almonds 4 sliced
pistachio 4 sliced
method
boil the milk with saffron in a thick bottome dor nonstick vessel,stirring occasionaly on medium heat.
cook for 30 minutes till milk reduces to half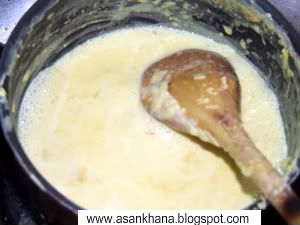 add sugar and continue to simmer on low heat for 15 minutes till milk becomes rich and thick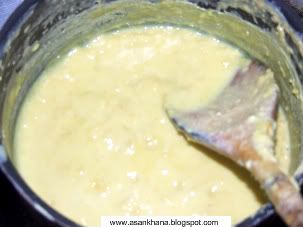 remove from fire and add cardamom powder,cashewnut pieces,almonds and pistachio .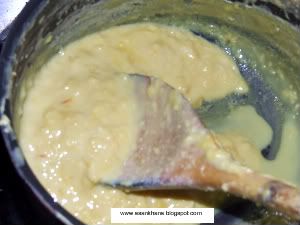 serve hot or cold