when i prepared
banana frappe
,.i didnt knw that i gonna like it...thought of giving it a try cause when i saw the recipe...i just couldnt stop myself from giving a try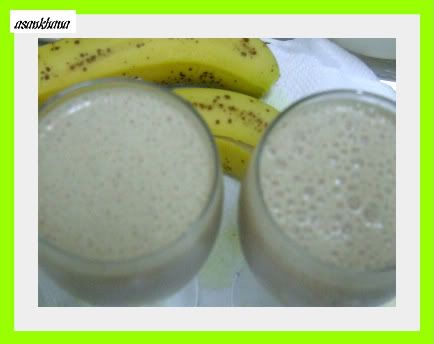 ingredients
banana one
milk one cup
vanilla ice cream one scoop
coffee powder half teaspoon
sugar half teaspoon
ice cubes half cup
procedure
prepare cold coffee
add vanilla icecream,banana
blend again after adding ice cubes
enjoy chilled
some smoothies recipe
apple carrot smoothie with twist of ginger
ingredients
carrot one chopped
apple peeled and chopped
ginger grated less than half inch
juce of lemon half tsp
procedure
blend all the ingredients except lemon juice
add lemon juice before serving
enjoy chilled
orange and grapefruit smoothie with dash of lemon
ingredients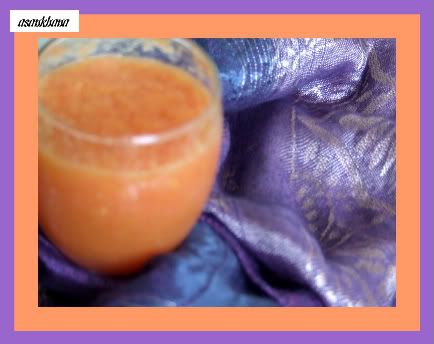 one grapefruit
one orange
lemon juice half tsp
procedure
blend everything together without lemon
add lemon juice before serving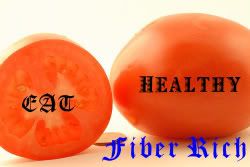 i am sending frappe and smoothies for the event EAT HEALTHY hosted by
sangeeth,THE
THEME FOR THIS MONTH IS FIBRE RICH,..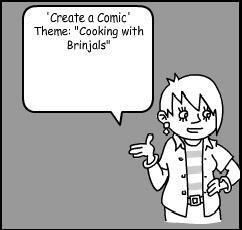 coming to the comic event hosted by
Lakshmi
for the strips click here
tilda speaking to her cousion at her granys place,,,
tilda to tan
-Tan u r so lucky,u stay with granny and eat all farm fresh food,..i wish i could stay here forever,,i just love the fresh veggies which grany grows in the backyard,,,specially the brinjals....,
tan totilda
-Tilda why u so depressed,..ur holidays are not over yet,,nd aunt hilda seems like a great cook,,she keeps readin cokkin book still..infact i asked aunt hilda to teach my mom too,.
tilda thinks
-hmm poor boy,..he doesnt knw what he gonna get in his tiffin if my mom is teaching his mom,why should i bother he will understand himself,....
tan to tilda
-hey tilda,..wht u thinking,,,come lets go for icecream,..there one shop near by...
the next day tan meets his mother in kitchen
tan to his mother-"mother what did u gave today for lunch,..i couldnt make out the ingredient,..smell was so bad,..that everybody was asking me whether it was stalefood,..i asked u to take aunt hildas help ,..for cookin"
mother to tan-"Tan as i was feeling sick in the morning Hilda prepared lunch for u,..she told me she prepared cold brinjal in tomato sauce,..infact she got up early toprepare for u,wasit not good,.??"
tan meets tilda in kitchen,,,

tilda to tan-"Tan
how was ur day at school...i made mashed brinjal with grannys help u wann try,..i am learning recipes from her...so that i can cook if need arises"
tan to tilda-"ohh thats great,..and i tasted aunts hilda cooking today,..so can understand your condition ,feel bad for u ,..how u manage to survive there..imean i don knw wht she cooks,."
tilda to tan-"hehe,..now u knw ,don worry about me,..i have my own smart ways to escape from her cooking,..u r not used of these things,..nd no need to coz i don think aunt milda experiments.."
.
tan to tilda -"yeah,.u r right..that ways i amon safe side,..monotonous cooking is better than to eat something tasteless,..and unrecognisable.."
next day after school tan meets his mom in the hall
tan to his mother-"Mom,again aunt hilda prepared my lunch today.?if u not feeling well dont bother her,..i will eat in canteen,..sauce of the dish was so tangy,..nd wht was tht,.i couldnt make out..."
tans mother to tan -"ohh no son,..i prepared lunch..actually hild atold methe recipe...i am really inspired by her cooking experiments,.nd i knw u don like my monotomous cookin,..thats why...i bet ur dad will like it.."
HAPPY SUNDAY AND YA BEFORE I LEAVE SOME CLICKS FROM MY KITCHEN WINDOW,..WHICH I CLICKED WHEN IT WAS RAINING HERE,,,I GONNA MISS MY KITCHEN WINDOW A LOT IN THE COMIN MONTHS....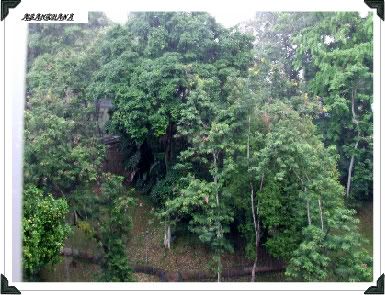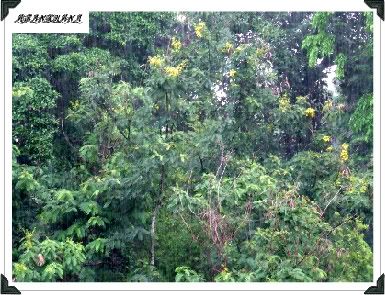 HAPPY SUNDAY..
/strong>/>/>>/>/>>/>>/>>/>