PREPARED another version of garlic chicken few day back,garlic is good for health and has got many health benefits few of which are-
- assists in managing high cholestrol level
-healthy antioxidant
-powerful antibiotic
medicinal properties of garllic is strongest when raw,crushed or finely chopped.
more benefits of garlic can be read
here

coming to the recipe of garlic chicken
ingredients are-
cloves 2
green cardamom pods 2
cinnamon stick 2.5cm
half tsp cumin seeds
onion one chopped
tomato one chopped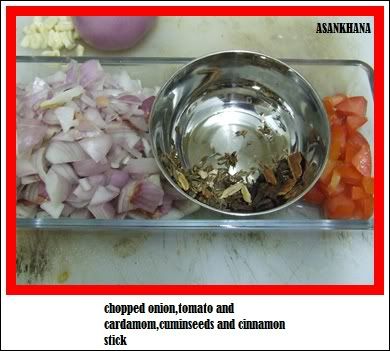 ginger pulp one teaspoon
grated garlic three teaspoon
salt to taste
one teaspoon each of coriander,turmeric and red chilli powder
500gm chicken
one tablespoon cream
garammasala one teaspoon
5 to 6 clove of garlic sliced
oil to cook
procedure
heat oil in wok,..
add cuminseeds followed by cloves,cardamompods and cinnamomstick
when they start spluttering add onions followed by ginger garlic pulp,turmeric,chilli and coriander powder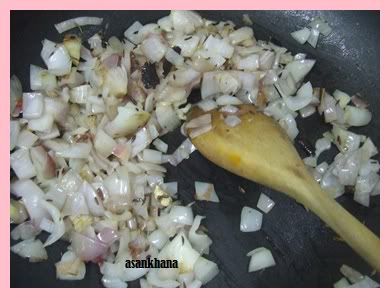 keep frying till u see oil along the sides ,now add salt and chopped tomatoes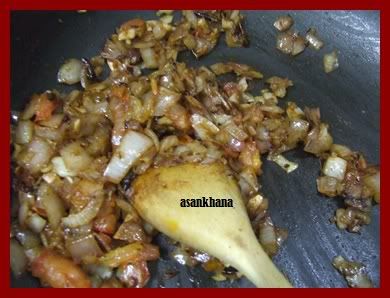 once tomatoes start changing shape,add chicken and continue frying till chicken starts turning brown
now add fresh cream and garammasala,fry for a minute or two,add water if needed..cover and cook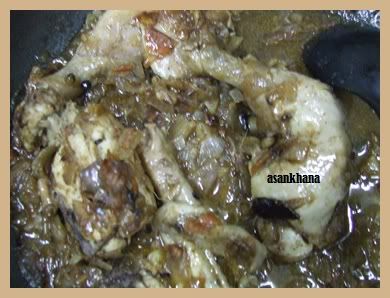 in another vessel heat one fourth tsp of oil,..add chopped garlic,fry till golden brown
mix in the cooked chicken and serve hot.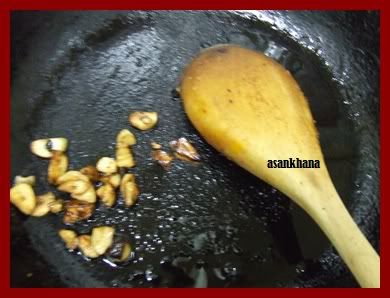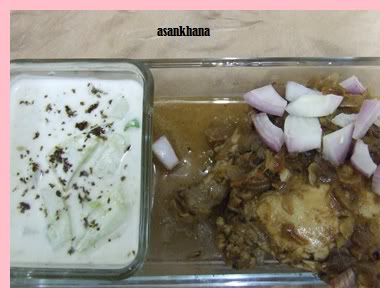 prepared CUCUMBER RAITA along with garlic chicken,,add chopped cucumber and green chillies in the serving dish,curd,chat masala and salt..mix well cucumber raita is ready.
had garlic chicken with plain nan and cucumber raita.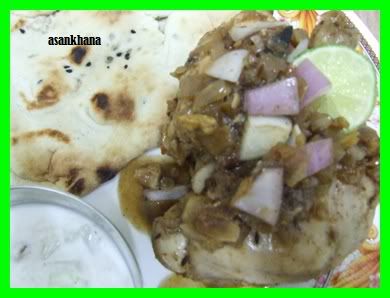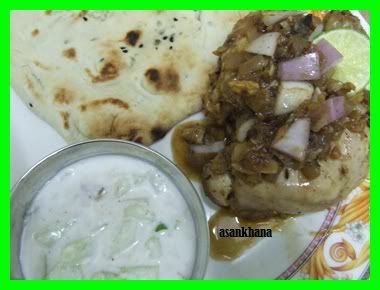 coming to the awards
SRILEKHA
has PASSED ME YUM YUM AWARD AND AWARD OF FRIENDSHIP,..THNKS SRILEKHA,..FOR CONSIDERING ME FOR YUM YUM ND AWARD OF FRIENDSHIP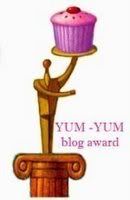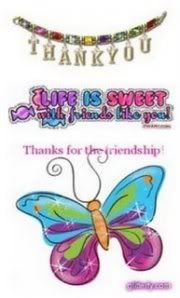 AND
INDRANEE
HAS PASSED ME GAINT BEAR HUG AWARD,..THNKS A LOTZ INDRANEE,..LOTZ OF HUGS TO U ...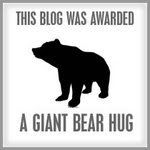 nutritive value of garlic chicken
serving size one fourth of the recipe
source from
here
protein 32.8gm
cholestrol 123mg
carbohydrate 37.7gm

do chk out another version of garlic chicken ie lahsuni chicken
done for today..more coming,,,in tomorrows post :-)
happy weekend and happy blogging...frens..
ceeya tomorrow,,,