also known as 100 almond chicken,this dish require lots of preparation and you really need lotz of time and patience,..but once the dish is prepared you will forget everything,..thats the taste of this dish,..we enjoyed with roghni nan,..when i was cooking this dish i thought why not send this dish for the event bollywood cooking hosted by meeta k,..thanks meeta for hosting such a nice event....so here comes the recipe for badam murgh....which i thing is fit for any of the bollywood stars who are chicken lover,,.
ingredients
100 almonds approx 125gm blanched
500ml yogurt
oil or ghee three tablespoon
chicken one kg cut and skinned
onion three sliced
garlic eight clove ground to paste
ginger one inch ground to paste
tomato four chopped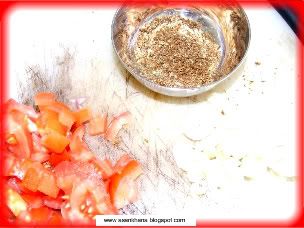 ato
fresh mint leaves four tablespoon chopped
salt to taste
one teaspoon each of chilli powder,black cumin seeds ground,ground coriander,
half teaspoon ground fennel,turmeric
green cardamom pods eight
preparation before cooking
preserve 10 almonds
grind the rest of the almonds with the yogurt and keep aside
slice the rest of the almonds and fry till brown from both sides and keep aside
heat oil in a wok,..fry chicken till brwon from both side and keep aside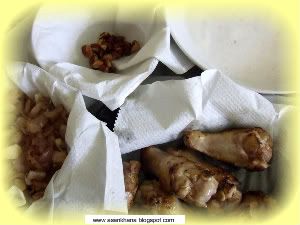 procedure
in the same pan add onions and fry on low heat till golden,dont allow to brown as this will change the colour of the sauce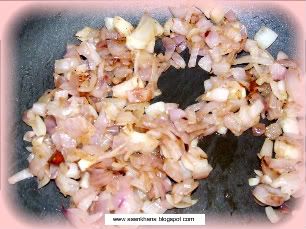 add the garlic,gingercardamom,chilli powder,fennel,ground black cumin seeds,coriander and turmeric and stir fry for two minutes,add the tomatoes,saltand two tablespoon of mint.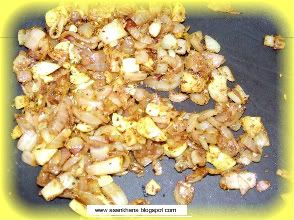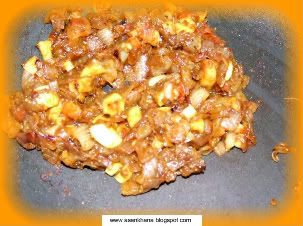 cover and cook until the mixture thickens and oil floats on the top
add the chicken pieces and the almond yogurt mixture,cover and leave to simmer onlow heat till the chicken is cooked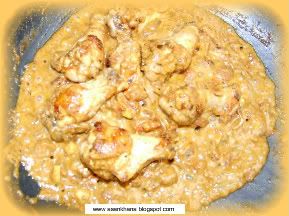 serve garnished with fried almonds.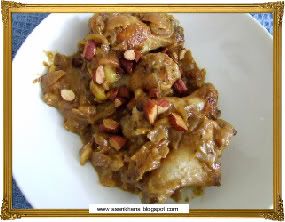 serve hot with rice or any kashmiri bread