i am sending this recipe for the roti mela hosted by srivalli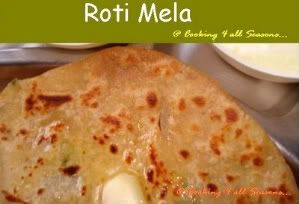 A substitute for the everyday chapatti or phulka ,kashmiri roti are eaten in most households. The spices add flavour and this roti tastes particularly nice on its own.
ingredients
500gm wholewheat flour
one teaspoon salt
one teaspoon ground black pepper
half teaspoon each of ani and cumiseeds
pinch of asafoetida and caromseeds
warm milk for kneading
oil or ghee for frying
procedure
mix the flour with the salt.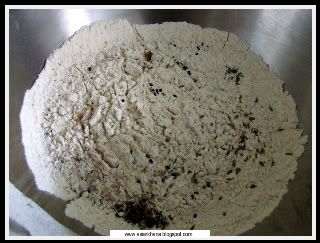 add the blackpepper,anissed,cuminseed asafoetida and caromseeds,slowly pour in enough warm milk to make a stiff dough and knead together,sprinkle in a little water if the dough becomes too stiff.
divide the dough in to ten portions and roll out each portion into a disc about 7.5-10cm in diameter and 0.5cmthick.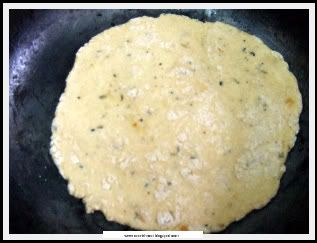 prick the roti lightly with afork.Cook on a lightly oiled hot griddle or heavy based frying apn,over a low heat.turn frequently adding around 1-2 teaspoons of oil to the pan whilecooking.Cook until both sides of the roti are golden brown.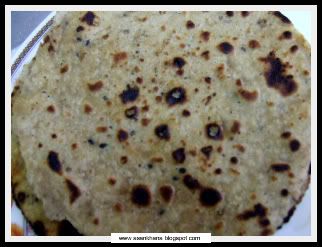 serve hot with main dish ,or starter or on their own with yogurt
we had with murgh khubani,,and it tasted good,..